Dear Friends of the Ripa International Sangha,

Nyung Ne is a fasting and purification practice, during which retreatants meditate on compassion and purification in sets consisting of two days each. In a very short time, the practice of Nyung Ne helps to actively purify negative karma and to accumulate merit by opening the heart to compassion for all beings.

While prostrating and reciting the mantra of Avalokiteshvara, the suffering of all beings is pacified and alleviated. By calling to the deity with love and compassion, and invoking his blessings, peace and compassion spread throughout the entire world of phenomena as well as into our own heart and mind.

It is said that doing only one single set of this powerful practice closes the door to the lower realms and that the completion of eight sets opens the door to a rebirth in the Pure Land of Dewachen. Dungsey Lhuntrul Dechen Gyurmey Rinpoche honors us with his presence to lead this practice of the Nyung Ne. He is a Ripa Lineage holder and a highly accomplished Vajra-Master and teacher. Recognized as an emanation of Chenrezig in his wrathful form, Lhuntrul Rinpoche's guidance and blessing energy are an extraordinarily precious support in leading retreatants through this practice.

This year we are extremely fortunate to do this practice by respecting the pure tradition as followed in the monastery: to close the month of Sagadawa, just before celebrating this sacred day filled with blessings on Sunday, June 4th.

Prerequisite: Refuge in the Three Jewels.
Fasting and Purification Retreat – 2 sets
Mon. May 29th – Sat. June 3rd
Guided by Dungsey Lhuntrul Rinpoche
With Love and Gratitude,
The RIC and Ripa Ladrang Foundation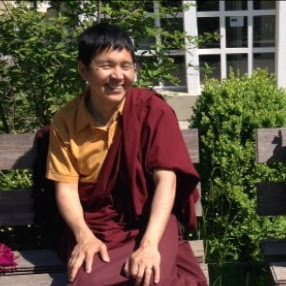 NEW! Begins May 7
On Site and Online | In English
Dharma Talk with Lama Tenzin
Every first Sunday of the month at 11:45 AM (GMT + 2), after the Medicine Buddha Puja
Lama Tenzin Phuntsok, resident Lama of the Ripa Lineage in Europe, gives teachings on the Dharma to open and deepen our understanding of Buddhism.
Sunday, May 7
Understanding a Tibetan Buddhist Ritual:
The different elements of a Sadhana based on the
Sangye Menla Puja. Part 1
On Site and Online with Lama Tenzin.
Ngöndro Weekend May 12 – 14
On Site and Online | In English
Teachings and Accumulations
Lama Tenzin Phuntsok
Part 1 Refuge and Vajrasattva
Deepening our understanding of the Preliminaries and supporting each other through shared accumulations. A practice weekend of a living Sangha under the guidance of our Resident Lama, Tenzin Phuntsok.
Accumulations will be in separate groups.
Public Lecture May 28
In the House of Religions, Bern
How to teach compassion, patience and kindness to our children 
Lhuntrul Dechen Gyurmey Rinpoche
Buddhism is the source of many technics that help us through these turbulent times. But how can wisdom and spirituality be conveyed to the younger generation, how can we explain and model patience to the youngest, how can we authentically convey to children that they can have complete trust in their gentle, wide and loving heart.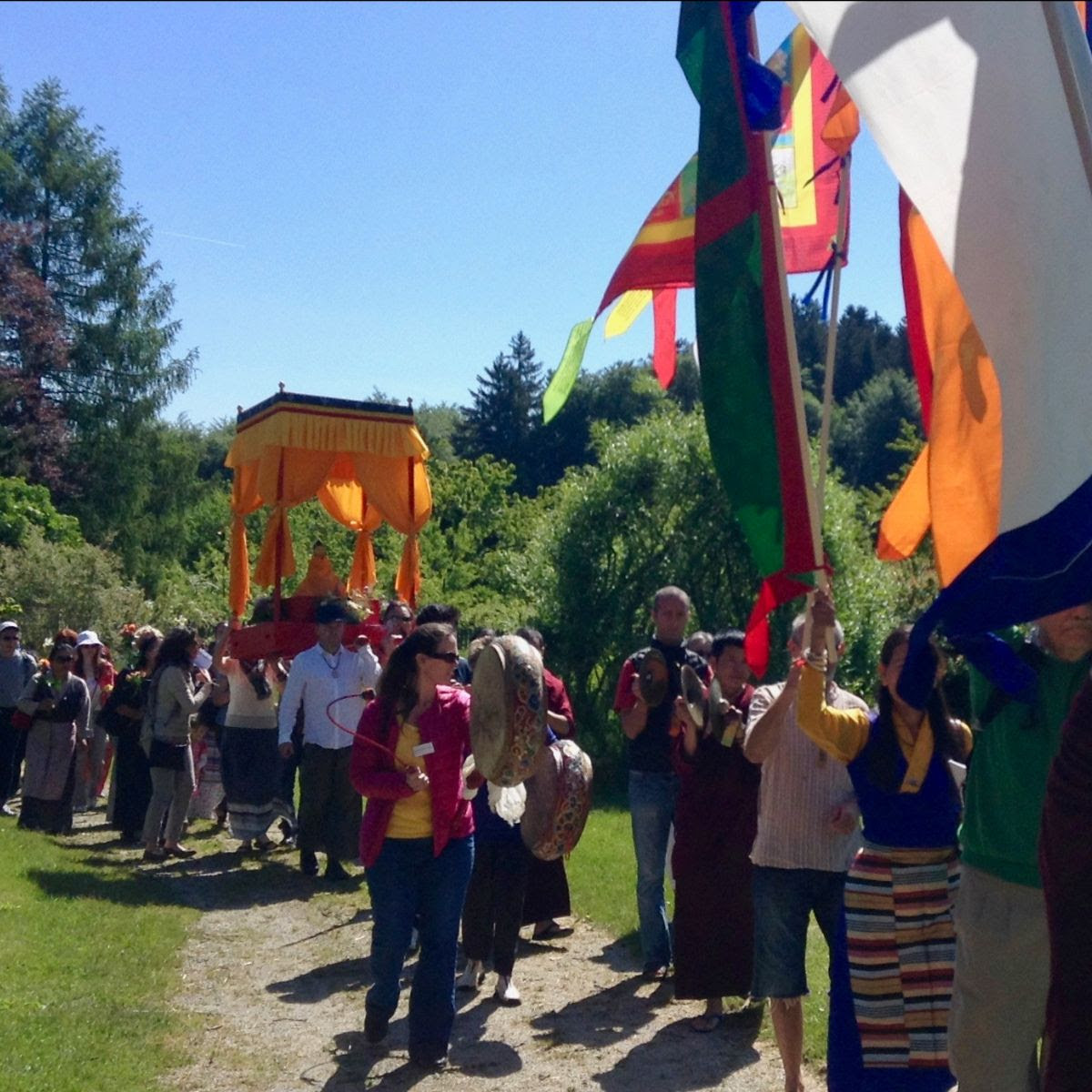 Saga Dawa June 4
10:30 AM – 6:00 PM
Buddha Celebration
With Lhuntrul Rinpoche & Lama Tenzin 
Saga Dawa is the most important festival in the Buddhist world. It commemorates the birth, enlightenment and death of Gautama Siddharta Buddha. Buddhists of all traditions celebrate this day with spiritual ceremonies and numerous festivities.
The team from the Ripa International Centre warmly invites the local people and all interested persons, Buddhists and non-Buddhists, to participate in the celebration for Young and Old.
Regular Activities at The Center
New Time!
Medicine Buddha Practice
Every first Sunday of the month at 10:30 AM (GMT +2)
Every month the Ripa Community at the RIC invite members and newcomers to join for a Sangye Menla Puja. After the practice, Lama Tenzin gives an introduction into Buddhism, followed by a shared potluck in a friendly and open atmosphere.
If you're interested in Buddhism, just come, discover and enjoy!
The Puja is streamed live on Zoom and on Facebook.
Next dates: May 7, July 2
May 06 – 07
Garden Weekends with Nadya
Gardening outdoors, meeting new people and helping our estate garden and domain to blossom ever more!
Our team of volunteers meet at 10:00 AM by the fountain.
To announce your participation and register for your offered lunch, please contact Nadya at: nadyafleur@gmx.ch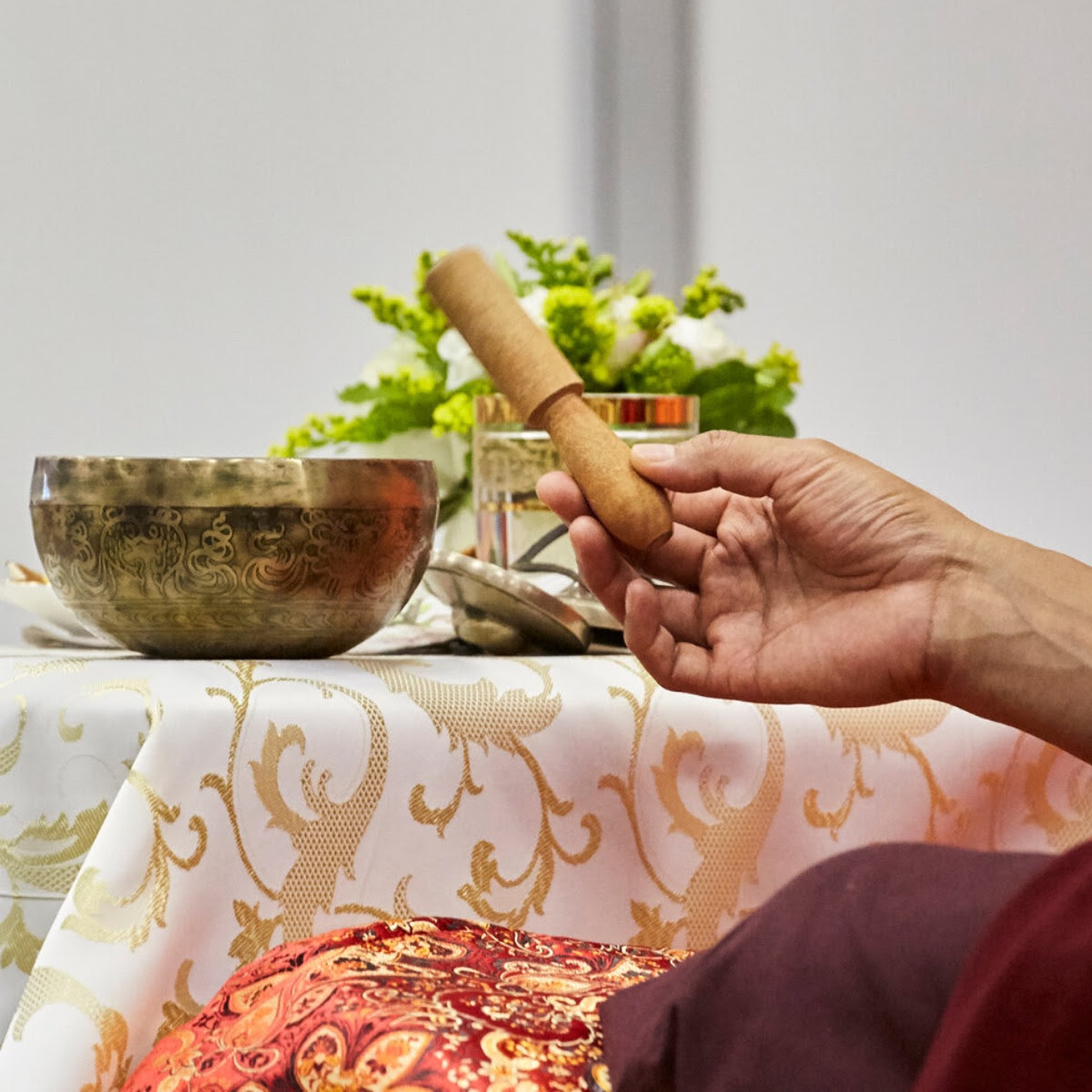 Weekly Shine Meditation
with Gabriela & Christian
We're happy to announce that the weekly meditation sessions are back in the Ripa International Center.
Gabriela Grimm and Christian Zimmerhaeckel lead an open group in Shine/Shamata, the meditation of calm abiding.
This meditation is open to All.
No meditation experience is required.
Mondays, from 19:00 – 20.15, in room Mantra
In German
Losar Greetings from Orissa

Sent From Gyetrul Jigme Rinpoche
Mandala – Community in Harmony: July 22 – 28
Living the Mandala principle means being aware that all our actions have an influence on the whole structure. It means opening up to be a responsible part of a system that is in constant evolution.
Teachings with Gyetrul Jigme Rinpoche – open to all
More info
Yeshe Tsogyal Drupchoe: July 29 – August 5
Gesar Enrichment Initiation and Drupchoe:  August 6 – 11
More info
Kids Welcome!
This year during Module 1 and 2 of the retreat, we're preparing a program designed for the Ripa Kids and Teens. These full day programs offer the discovery of meditation, awareness, kindness, nature and Buddhism.
Proposed by Jenya Nikiforova, Olga Zimmerhaeckel and Juliane Torrent.
More info to come soon!