Mero Gaon – My Village, is a project of Ripa Sidhi Sangathan in partnership with the Ripaladrang Foundation. It was founded by Gyetrul Jigme Rinpoche.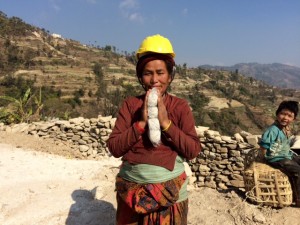 When on April 25th in 2015 a massive earthquake with a magnitude of 7.8 on the Richter scale devastated many lives and the physical infrastructure of Nepal – Gyetrul Jigme Rinpoche was present in Kathmandu. He and his family along with the monks of the Ripa organization rushed to help in any way possible by reaching out to the people with basic supplies as well and prayers, giving the traumatized victims physical and mental support. He provided material help like tarpoline and rice bags and offered his prayers for the families who their lost loved ones or all of their belongings. The destruction so severe and the need for help was huge, it inspired him to help further by adopting a village and rebuilding it fully by providing basic shelter. Mero Gaon thus was started and its first adopted village is 'Kulay'.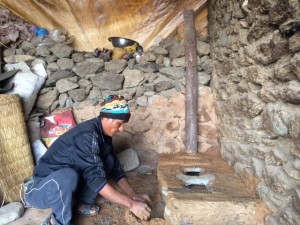 Kulay, predominantly populated by Tamang was completely destroyed during the earthquake. All 55 houses were partially or totally damaged resulting in uninhabitable houses. Kulay is located in a beautiful location overlooking mountains in Okharpauwa Village Development Committee, Nuwakot about 12 km North-West of Kathmandu.
ABARI (the architechural firm working with mero gaon) aimed at designing a model village that will serve as an example for post-earthquake reconstruction and sustainable development. The model village will celebrate the vernacular architectural tradition of Nepal by using sophisticated traditional knowledge of natural materials while incorporating contemporary design and engineering practices so that they are hazard resistant. The project aims to facilitate the construction of the model village through an owner driven reconstruction approach.
Watch the Videos: