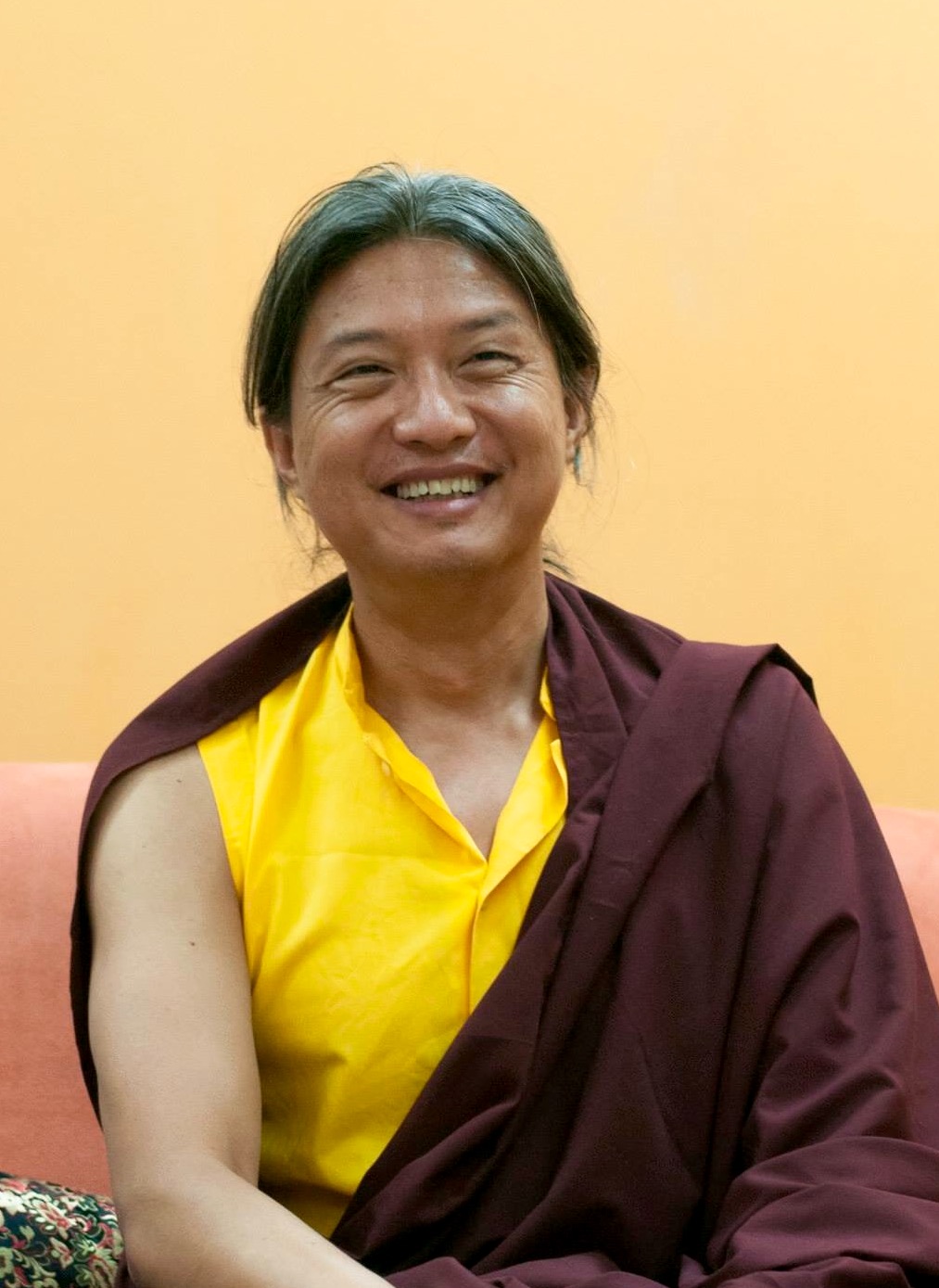 Gyetrul Jigme Rinpoche was born in India at sunrise on the 15th of October, 1968, the tenth day of the sixth month of the year of the Earth Monkey, on the anniversary of Guru Rinpoche's birth. He is the son of the renowned Tertön, or treasure revealer, His Eminence Namkha Drimed Rabjam Rinpoche, holder of the Ripa lineage.
As a socially engaged Buddhist, a term he is happy to be known by, Rinpoche's deep sense of compassion and love for people is inspiring as he strives diligently and tirelessly to share his wisdom and reach various people. Furthermore, he has undertaken many philanthropic projects which have become a central part of his life's work. Born in India, Jigme Rinpoche, has firsthand experience of the plight of Tibetan refugees and local villagers alike in finding and retrieving potable water. This inspired him to found the Pure Water Project, for which he received great admiration and a citation from His Holiness the Dalai Lama and the Tibetan Government in Exile. Other projects he also directs include creating a malaria prevention and treatment program, the Pure Water Project, as well as directing programs to support orphans, schoolchildren, monks and the elderly.
Jigme Rinpoche is known for his fluency in English and his lively, direct, humorous and down-to-earth teaching style. His clear and fresh outlook very quickly cut through cultural and personal misperceptions about the Buddhadharma, East and West, ancient ways and modern life. Jigme Rinpoche travels between the East and the West actively looking to lead and care for the Ripa monasteries in both Nepal and India, along with their growing monastic communities and the Tibetan community in exile. He continues his teachings through Padma Ling and the Ripa Ladrang Foundations.