Dear Friends of the Ripa International Sangha, 
We are honored to announce that Gyetrul Jigme Rinpoche will be here in person at the RIC on April 22 – 24. We are looking forward to welcoming Rinpoche for this important teaching on the law of Karma, of special relevance in the midst of current global events.
For those who cannot attend onsite, online participation is also possible.
*************
Karma, or the law of causality, is one of the most misunderstood notions in the West, often being connected to arbitrary destiny or to the fatal consequences of one's actions, an unavoidable punishment for our bad deeds. Yet, within the law of cause and effect may lie an unexplored sense of freedom and personal responsibility that has the potential to transform our minds – not taking life situations as the inevitable consequence of our past actions, but as an opportunity for sowing the seeds of kindness, gratitude and compassion.
Dungsey Gyetrul Jigme Rinpoche will guide participants through an in-depth explanation of the law of Karma according to Buddhist philosophy, and the implications that its understanding may have in shaping our relationship to others, to society and to the natural environment.
May 20 – 22
Residential
Teaching on the Yidam & Hayagriva Empowerment
with Dungsey Lhuntrul Rinpoche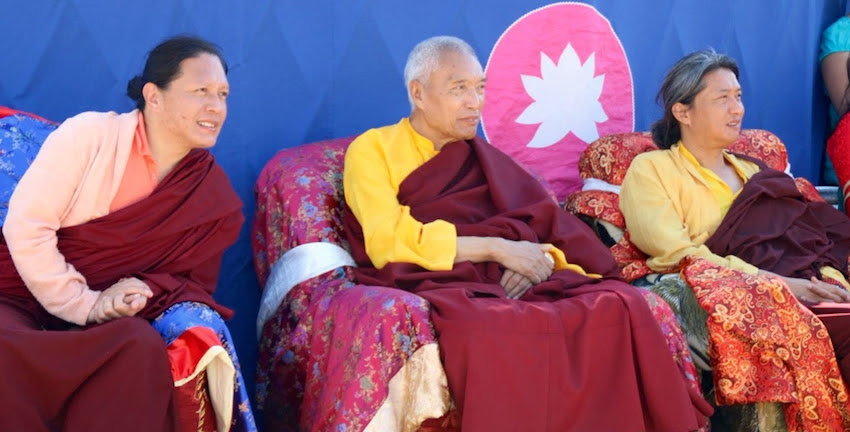 July 23 – August 12
Onsite
RIPA INTERNATIONAL SUMMER RETREAT
With the three Masters of the Ripa Lineage