Ripa International Summer Retreat 2019 – Module Three – Enrichment Gesar Empowerment and Drupchö
August 3, 2019 @ 4:00 pm

-

August 10, 2019 @ 12:00 pm
With His Eminence Namkha Drimed Rabjam Rinpoche, Dungsey Gyetrul Jigme Rinpoche and Dungsey Lhuntrul Dechen Gyurmey Rinpoche.
We are very pleased to announce that His Eminence Terton Namkha Drimed Rinpoche will be giving the Gesar Enrichment empowerment and will be leading the Enrichment Gesar Drupchö, Wish Granting Jewel, at the Ripa International Center.
The Enrichment Gesar  – also called Sengchen Samphel Norbu Gyalpo, Great King Lion of the Wish Granting Jewel – is the embodiment of all the wisdom and mundane wealth deities. This practice was written by H.E. Terton Namkha Drimed Rabjam Rinpoche himself, as part of the revealed mind treasure (Terma) on the teaching cycle of Gesar, with the blessings of Guru Padmasambhava.
This is a very rare opportunity for students to sit with His Eminence and receive these precious teachings. In this lifetime, as prophesied by Guru Rinpoche, His Eminence is a mind emanation of Gesar. During the time of Gesar, His Eminence was Dongbumpai Gyatsa Gyalkar, the brother of Gesar.
The teachings of Gesar are vital to this time and age of degeneration. In essence, Gesar is the Body emanation of Manjurshri, Speech of Avalokiteshvara, Mind of Vajrapani. In quality and activity, Gesar is the same as Guru Padmasambhava.
It is said that participating in the Enrichment Gesar empowerment and Drupchö brings immense benefits to one's life: improved health, increased lifespan as well as merit, and success in everyday life.
August 4
Enrichment Gesar empowerment led by His Eminence Tertön Namkha Drimed Rinpoche – Organized by the Swiss Tibetan community, followed by the traditional Lingdro Dances ceremony.
 August 5 – 10
Enrichment Gesar drupchö 
Bestowal of Siddhis on 10 August
With His Eminence Namkha Drimed Rabjam Rinpoche and in the presence of Dungsey Lhuntrul Dechen Rinpoche and Dungsey Gyetrul Jigme Rinpoche
Arrival of participants on 3 August at 4pm
End of program Saturday 10 August after lunch.
Prerequisites: To have taken refuge in the Three Jewels.
More information: info@ripa-international.com 
Official registration will open shortly.
Check our website regularly for updates.
Summer Retreat 2019 July 20 – August 10
Module 1:
July 20 – 26 Caring for One's Self, Caring for Others: A Training of the Mind in Compassion and Loving Kindness Meditation
Module 2:
July 27 – August 2 Taksham Yeshe Tsogyal Drupchö (5 days)
Module 3:
August 3 – 10 Enrichment Gesar Empowerment and Drupchö
About the Teachers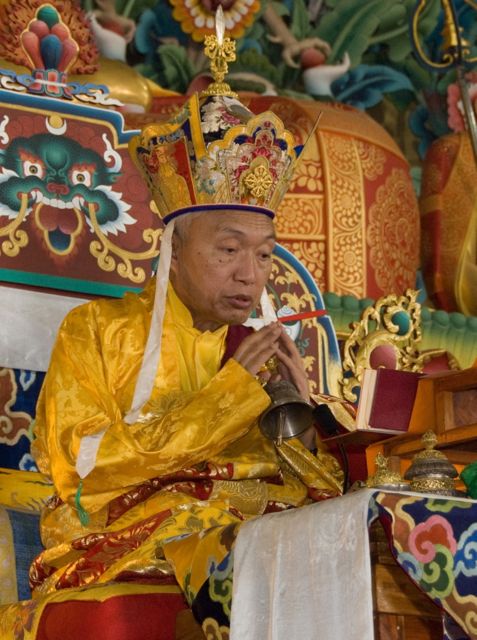 His Eminence Namkha Drimed Rabjam Rinpoche is the supreme head of the Ripa lineage of Nyingma Vajrayana Buddhism and a living Terton. The Ripa Lineage has its historical roots in the supreme head, Glorious Master Ripa Pema Deje Rolpa, the leader … More →
Dungsey Gyetrul Jigme Rinpoche was born in India in 1970, the tenth day of the sixth month of the year of the Earth Monkey, on the anniversary of Guru Rinpoche's birth. He is the son and spiritual heir of His … More →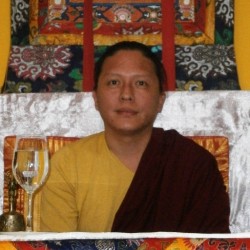 Lhuntrul Dechen Gyurmey Rinpoche was born, in keeping with Guru Rinpoche's prophecy, in 1976 as the son of His Eminence Namkha Drimed Rabjam Rinpoche and Khandro Chime Drolkar. He was recognized as the reincarnation of Jigme Tempay Gyeltsen, the 3rd … More →