Public Talk in Basel, Switzerland : What is Reality?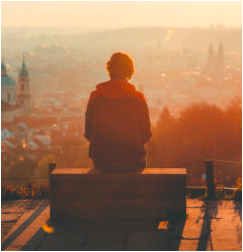 With Dungsey Gyetrul Jigme Rinpoche
October 31, 2018
Hosted by Padma Ling Schweiz. 
What is reality?
Wake up … The Matrix has you … Follow the white rabbit …
Maybe you know the movie "The Matrix". Neo meets Morpheus and has the choice to see the truth or continue to live in the Matrix. The Matrix is a phantom world that distorts the view of reality that prevents him from seeing the truth. Or in the words of Morpheus, "The Matrix is the world that was drawn over your eyes to blind you to the truth."
But – what is the truth? Morpheus: "Talking about the truth does not let us see the truth. We have to experience it ourselves. "
Are we all living in the same reality? Does each of us perceive the same reality? Or does each of us wear our own glasses, distorted with glasses in a variety of colors, which distorts the true color of reality? Where is the difference between a dream and waking state?
Maybe we are constantly numbing ourselves, not just with drugs, painkillers, music, movies, books, conversation, but even with our own thoughts. We are constantly distracted. Most rarely are we authentic, are we truly present. As soon as we are in this moment, comes again the urge to distract one's self. Perhaps this constant dispersion corresponds to life in the Matrix. Morpheus offers Neo two pills – one red and one blue pill. If Neo chooses the blue pill, he lives on in his usual "reality." If he takes the red pill, he sees the reality without colored lenses – as it really is.
This evening, Dungsey Gyetul Jigme Rinpoche will take us to the Buddhist perspective of reality.
The question is – which pill do you choose?
For details visit the Padma Ling Schweiz website : https://padma-ling.ch/event ; for questions, please contact : info@padmaling.ch.
About the Teacher
Dungsey Gyetrul Jigme Rinpoche was born in India in 1970, the tenth day of the sixth month of the year of the Earth Monkey, on the anniversary of Guru Rinpoche's birth. He is the son and spiritual heir of His  … More →