Dear Sangha and Friends of Ripa Ladrang Foundation:
"Year of the Wood Sheep"
As the "Year of the Wood Sheep" is getting underway, we wish you all auspiciousness, the fulfillment of your wishes and aspirations, good health and prosperity.
Reflecting on 2014, it was a year of many changes for the foundation. Over the summer, our beloved friend, fellow practitioner and long-standing board member Richard Diaz passed away. Richard was a leading member of the Ripa Ladrang Foundation and he is dearly missed for his counsel and constant focus on the care of our members; good governance and collegiality at the board level; and importantly, his focus and concern on the sustainability of the charitable activities of the foundation with his goal of launching a planned giving program. Richard loved life and was well loved within our Sangha. This was so evident when we lost him. It was a lesson in appreciating the time we have here and impermanence for us all.
Under the guidance of His Eminence, Jim Miller and Joshua Green have been appointed to the Board of Directors joining Helen Faith, Myriah McGorrill, Pam Miller and Alan Goldstein. Joshua has assumed the responsibility of Chief Financial Officer and Jim is our Director of Communications. Helen Faith, who has served so diligently all these years as CFO, is now the Director of Practice, having turned over the finance mantel to Joshua.
In addition to the above appointments and following her outstanding success with the Pure Water Project, Suma Chander has agreed to head the new fund raising and sustainability program. We want to thank each of them for their graciousness in taking on these responsibilities and we also want to thank the entire board for their tireless dedication.
So far this year, the board's primary focus has been on strengthening communications and to streamline many of the administrative processes of the foundation with the goal of providing better service to the Ripa Ladrang community. To better understand the needs of our community, a survey was sent via email, asking in general, what can be improved within Ripa Ladrang Foundation. At a high level, the community overwhelmingly asked for more news of the teachers and their teachings; audio/video broadcasts of prior teachings; more information on the activities of the Ripa Masters and new video events either in Nepal or India.
New RipaLadrang.org Website Launched This Week
As a result of the survey, we prioritized an upgrade to the ripaladrang.org website to provide a better user experience; to also provide relevant and topical news and communications on special events and teachings; and for downloading video and audio recordings, among other initiatives. We just launched it this week for our community.
Program Updates
Some of the major programs such as Monk and Elderly Sponsorship, the Pure Water Project and sponsorship of Children's Education within the Tibetan community, are dear to the heart of the Ripa Masters. We wish to make progress on sustaining these programs over the coming years. So another key focus for 2015 will be the establishment of an endowment fund to ensure that our major programs are sustainable. The Text Translation Project is also important to the preservation of Tibetan culture and teachings. We hope to raise funds that will continue this work in 2015.
Among our planned events in the U.S. this year, Dungsey Gyetrul Jigme Rinpoche, who has just completed one year in retreat, will be visiting New York for teachings and a public talk in May. He will be speaking in New York on May 18th at 7:00-9:00 PM at the Tibet House. Also in August, Dungsey Lhunpo Rinpoche will visit and give teachings in Los Angeles. His trip will continue to Brazil for teaching programs there after he leaves LA. We will keep you apprised of all the details and schedules as we look forward to their visits and teachings very much.
Internationally, we have much to look forward to: the inauguration of the New Moscow Ripa Center in May; a full program in the spring and summer at the Ripa International Centre in Switzerland; and in October, His Eminence will Bestow the full Gongter, a series of empowerments of Guru Rinpoche, Yidam and Dakini, and in particular, the full cycle of Gesar empowerments. This will be held at the Rigon Tashi Choeling Monastery in Nepal. All are welcome to attend and participate in these events.
Become A Member Now
As His Eminence has often said, the purpose of the Ripa Ladrang Foundation is Virtue. One way we try to achieve this is through the support of activities of the Ripa Masters and the foundation's educational and humanitarian programs around the world. Membership and the support from our community is key to supporting this spiritual and humanitarian mission. Please consider becoming a new member of the foundation or renewing your membership for 2015. We are an all-volunteer organization and all donations go directly to the intended causes (and in the U.S, are fully tax deductible).
"Ripa Ladrang was established to promote unconditional and universal love and compassion. Its mission is to support and help all sentient beings in achieving their ultimate goal of inner peace and liberation. Being a part of this gives me a sense of commitment to live my life for the benefit of others as well and follow the example of the precious Lama and their powerful message of selfless love" – A member student
Being a member of the foundation, you will be supporting these projects and joining our community.
Join today in supporting the work of Ripa Ladrang Foundation and know that you are improving the lives of monks and children as well as preserving the Buddhist teachings.
---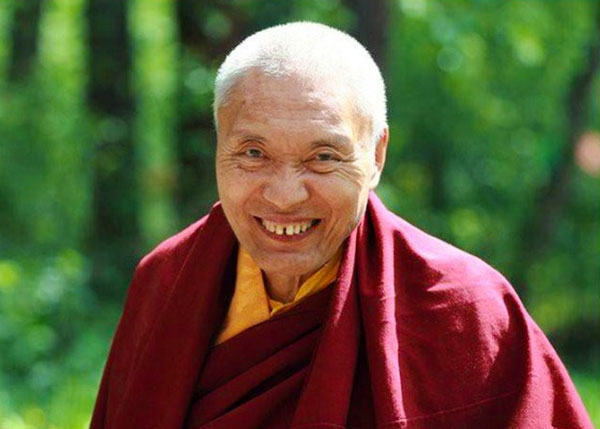 Improve the lives of Monks and Children of Ripa Ladrang
Become a Ripa Ladrang Foundation member for as little as $60. Joining as a member of the Ripa Ladrang Foundation gives you:
Discounts on teachings and retreats
Annual Report
View the full list of giving levels and benefits here. As a member, you will enhance your relationship with Ripa Ladrang. Most importantly, your tax-deductible gift supports the work of the monks and ensures that 100% of all donations directly fund the charity programs.
Sincerely and with Gratitude,
The Ripa Ladrang Team